Seeing what happened in London, every mishap here seems so insignificant! I'd like to offer this rose from my garden to all the victims and their families: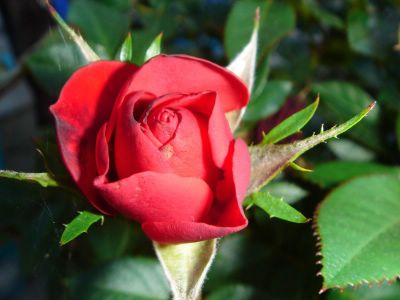 Latest development on the lost camera
: Well, there actually has been no further development. The camera remains lost. However, I'd like to thank all of you for your comforting words and well wishes. The picture above was taken using a new camera. Yes, the one I lost was only one month old ... This time I have to be extra careful with this new one, otherwise, in Husband's own words, my head would have to roll on the ground! :P
May everyone have a peaceful evening. I think knitting news can wait, right?